Fabulous Cake Stand Collectibles
8:52 PM
Though I aspire to become more of a true chef in life, I am at heart a baker. I love making cupcakes, muffins, cookies, cakes, and basically anything I really should NOT be eating. Therefore, it comes as no real surprise that I have this intense desire to collect cake plates. What better way to show off a true home-baked masterpiece than on a fabulous elevated pedestal?? With so many styles out there from the modern clear glass versions to old-fashioned colored ceramic beauties, there's a cake plate for just about every person's tastes. Here are a few I'd love to start my collection off with....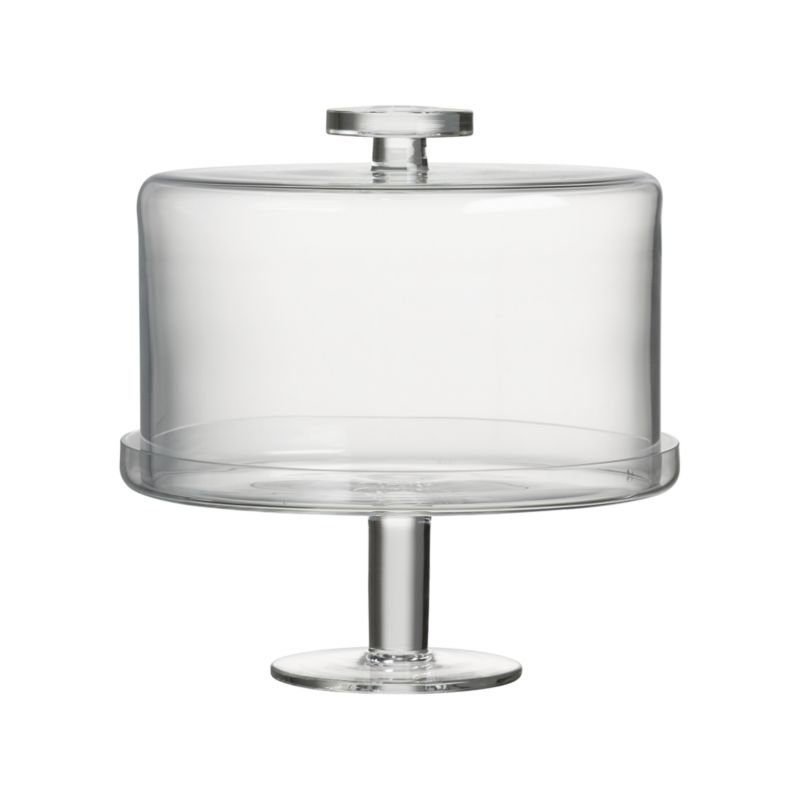 A modern take on the old classic domed stand. I can just picture a pile of freshly baked blueberry muffins or a crumbly coffee cake resting underneath that beautiful lid!
Another domed one, but this one doubles as a punch bowl when you simply flip the lid... ingenious!
Why yes, these DO deserve a luscious Red Velvet cake to top them off.... how perceptive of you!
If the good old cupcake tower is getting old, how about showing off your mini treats in these gorgeous domed creations?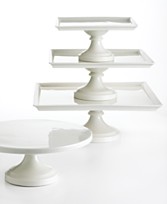 And from the queen of domestic bliss herself, Martha's take on cake stands both square and round... classics by themselves or even more impressive stacked!
Martha Stewart Collection Whiteware Cake Stands $22-$42 8" - 12" Macys.com